As part of part of the Temporary Home residency at casaBASE, Milan Design Week 2022, in collaboration with food anthropologist Eleni Michael, I invite you to explore circular food cultures in the kitchen. Bringing together own own knowledge of fermentation and applying it to transform food waste from the kitchens at casaBASE, we invite visitors to explore fermentation as a practice of 'intercultural' design as they move through the installation.

Eleni will be activating the 'kitchen' space of the Temporary Home through a series of sensory experiences to make tangible the invisible labour of food production. By 'performing' fermentation as a practice of multispecies nourishment, visitors are invited to consider: Whose labour (human, animal and microbial) do we consume when we consume food? How do practices of fermentation affect our understanding of care and responsibility towards others in our food webs? What possibilities does an awareness of these symbiotic relationships unlock for the future?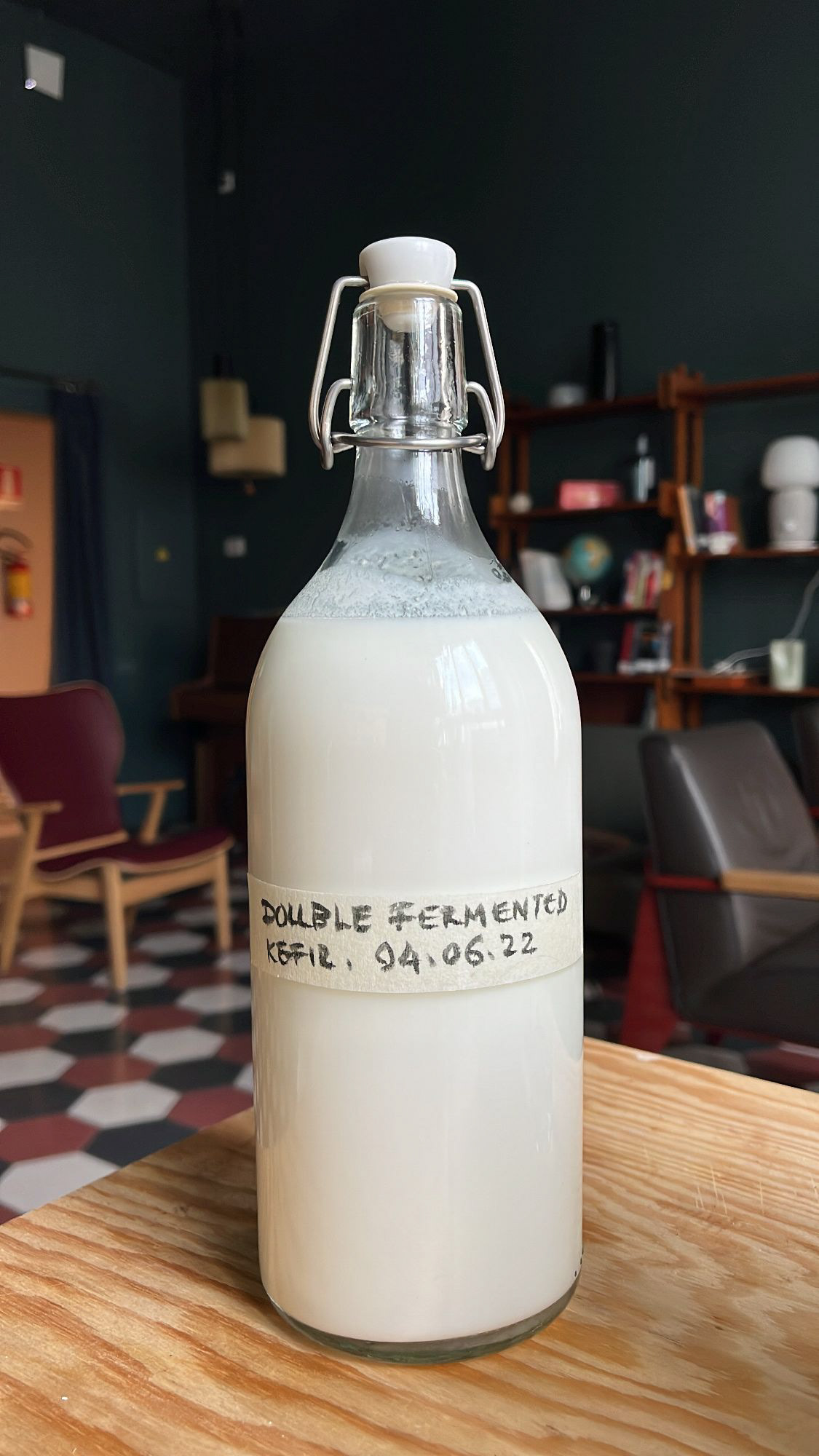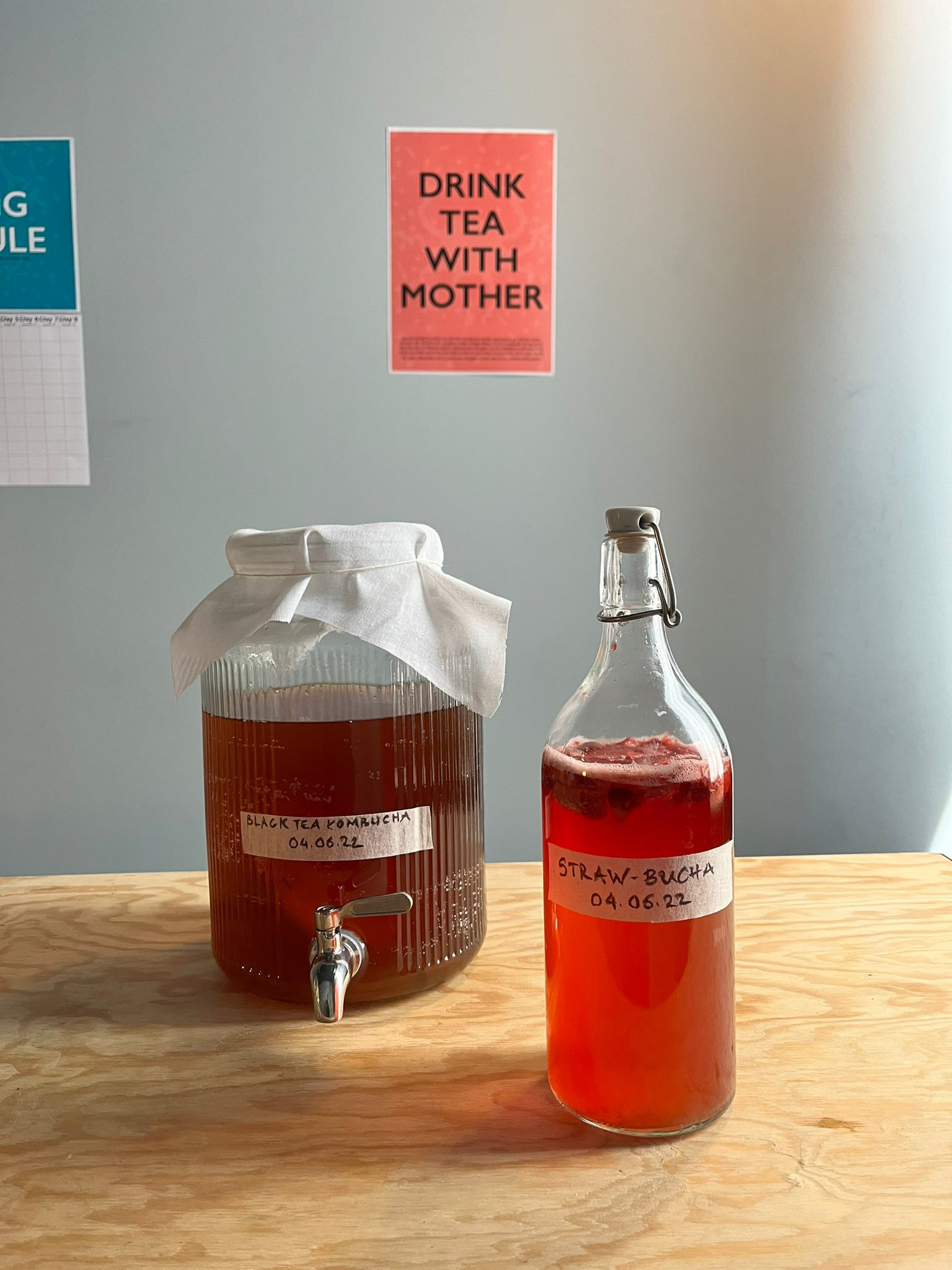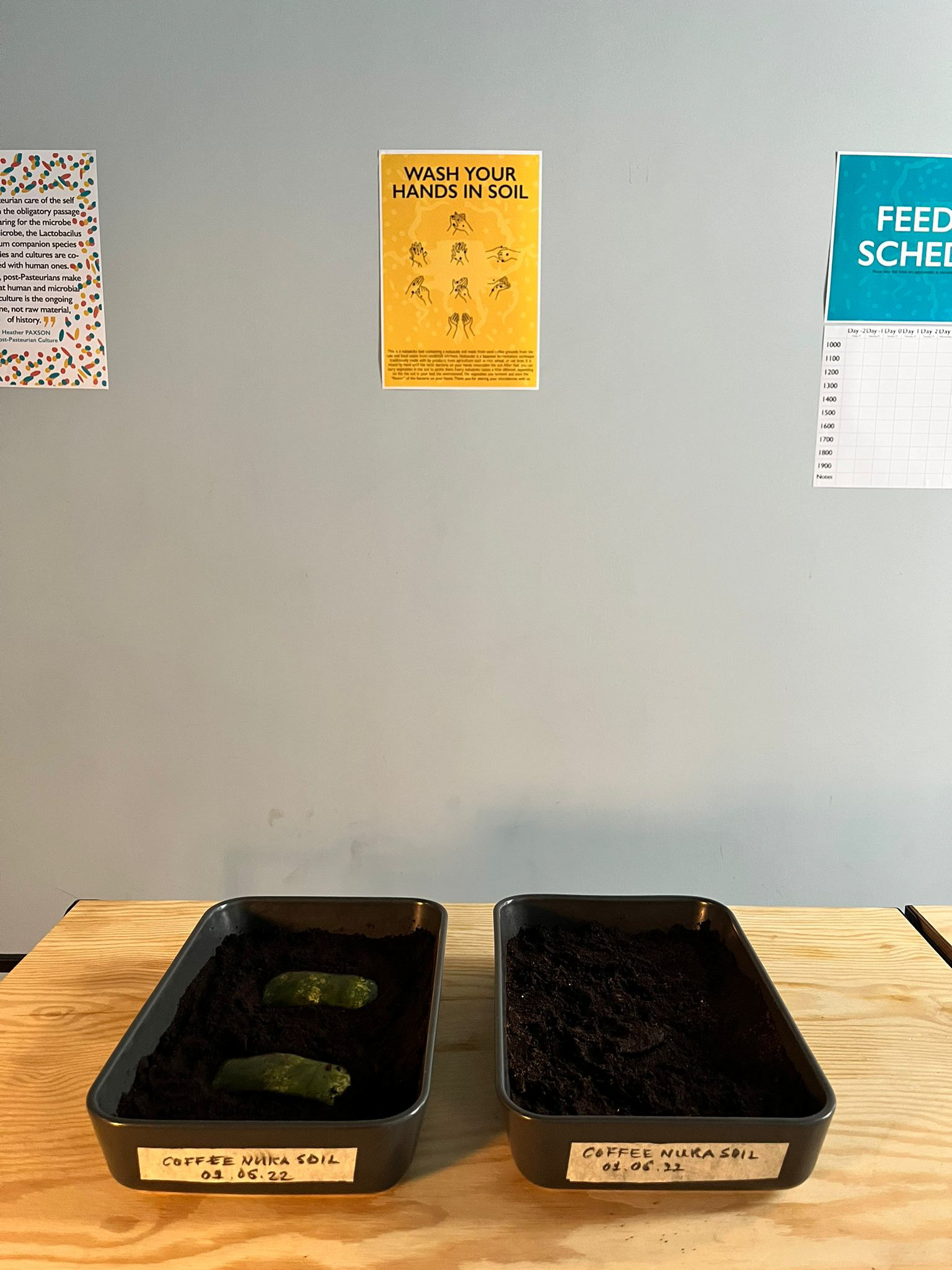 Eleni Michael (she/her) is a London-based food anthropologist originating from Cyprus. She has a background in hospitality operations around the world, ranging from five-star hotels and Michelin-starred establishments to zero-waste and farm-to-table restaurants. During her most recent MA in Anthropology of Food from SOAS University of London, Eleni specialised on fermentation, conducting research on the globalisation of kōji mold (A.oryzae) and the opportunities it presents for a better future of food, and beyond. She is also a member of The Fermenters Guild, and a Food & Climate Shaper at the Future Food Institute. Eleni is the co-founder and curator of an art gallery in Cyprus, Enalia.